Bushnell Family Circus
Wyatt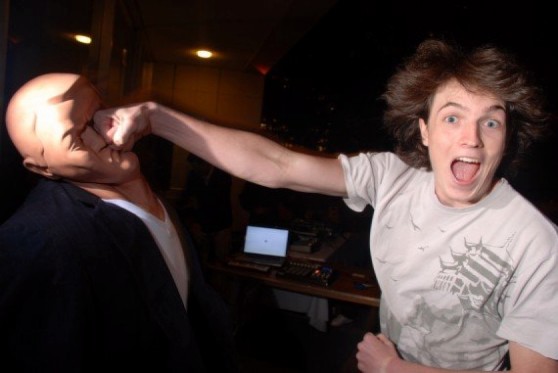 Wyatt Bushnell builds physically interactive and immersive games for a wide variety of venues. He works at Virsix, a cutting-edge location-based entertainment company in Los Angeles, CA, specializing in curated experiences that showcase products and brands in an immersive virtual space (such as the VR Cube) as well as exciting group games for arcades and entertainment centers (like Virtual Dodgeball at Skyzone).
Tyler Bushnell is the inventor of the Polycade, built to give retro gaming an effective platform in the 21st century. With its contemporary design, low-footprint, affordability, and ease-of-use, the Polycade gives common ground to retro-enthusiasts and modern gamers.
Video game pioneer Nolan Bushnell is the creator of Atari and Chuck E. Cheese. His new company, BrainRush, is on a mission to unlock the genius in each of us through smarter learning. The BrainRush team believes that adaptive games make learning faster, more fun, and more fulfilling.
Dylan Bushnell is CEO and founder of Dip, a mobile app that unlocks luxury assets for its members, enabling access to amenities and experiences that are otherwise impossible. His background includes everything from game design to film production, and he believes software can make for a better world.